Jesus Manuel Berard was born in Havana, Cuba and raised in New York City. His conducting teachers include Otto-Werner Mueller (Yale), Harold Farberman (Conductors Institute at Bard), David Epstein (M.I.T.), and Piero Bellugi and Frank Battisti (New England Conservatory). He studied piano with Carol Rankin, Carolyn Kleiner and Thomas Vogelman, and voice (bass-baritone) with Marian Thompson, Margarethe Mueller, George Fiore and Lorna Cooke DeVaron. Studies in composition, theory and analysis include Donald Martino and Robert Cogan at the New England Conservatory of Music (B.M., M.M.), and Patricia Carpenter, Jonathan Kramer and Fred Lerdahl at Columbia University (M.A., M.Phil., Ph.D.), for which he wrote his dissertation on the music of Gustav Mahler. Conducting and composition masterclasses include Larry Rachleff, Carl St. Clair, Pierre Boulez, Aaron Copland and Roger Sessions.
A passionate, dynamic and seasoned performer, teacher and scholar, Berard has conducted and taught at the New England Conservatory, Columbia University, American University, Hofstra University and Connecticut College. He has served as music director and conductor of professional organizations such as the Peconic Chamber Orchestra in the Hamptons (New York) and the resident Chamber Players at Connecticut College, as well as the American University Symphony Orchestra, Columbia University Chamber Orchestra, Connecticut College Orchestra, Hofstra University Symphony Orchestra, and the DC Youth Orchestra. He has guest conducted the Bulgarian State Opera and Philharmonic Orchestra (Burgas), Teatro Lirico of DC, the Embassy Series (Washington, DC), Ridotto (New York), the Prince George's Philharmonic (Maryland), the Richmond Philharmonic Orchestra (Virginia), the New Music festivals at the University of Maryland School of Music and UNC East Carolina University School of Music, the orchestras of Florida International University, Georgetown University, Long Island University and the University of Maryland, as well as the Pennsylvania Music Educators Association State Orchestra Festival, and he is in demand as a clinician, adjudicator and competition Judge.
Recent performance venues include the Austrian Embassy (Washington, DC), Clarice Smith Performing Arts Center (University of Maryland, College Park), GALA Hispanic Theatre (Washington, DC), Ivan Vulpye Concert Hall (Burgas, Bulgaria), Jordan Hall (New England Conservatory, Boston), Kennedy Center for the Performing Arts Concert Hall, Terrace Theatre and Millenium Stage, the Smithsonian Institution (Washington, DC), Temple University Performing Arts Center (Philadelphia), THEARC (Washington, DC), U.S. State Department (Washington, DC), Washington National Cathedral, Wertheim Performing Arts Center (Miami), Westhampton Beach Performing Arts Center (New York), The White House (Washington, DC). Berard has collaborated with the government of the Czech Republic, and with Marvin Hamlisch, Lorin Maazel, Leonard Slatkin, Benjamin Zander and Carlos Miguel Prieto, and he has performed with Antal Dorati, Seiji Ozawa, Gunther Schuller, Robert Craft and Robert Shaw, among others. Media appearances include articles in The New York Times and The Washington Post, as well as NBC's Good Morning America, National Public Radio's "All Things Considered," and WTOP Radio and WETA Classical Radio in Washington, DC. He lives near Washington DC, in New York City and on Long Island, NY.
"There was ample cause for a packed house at the Kennedy Center Concert Hall Saturday."
The Washington Post
"I have heard this piece played by top orchestras in Europe, but this performance had a freshness and depth of feeling and an enjoyment that was exhilarating."
Dan's Papers (The Hamptons)
"The seamless ensemble playing kept up throughout the evening ... the rapport
between conductor and orchestra was instantly apparent." The Suffolk Times
"If the audience reaction to the last concert is any indication, it would be
wise to call the PAC now to order tickets." The Southampton Press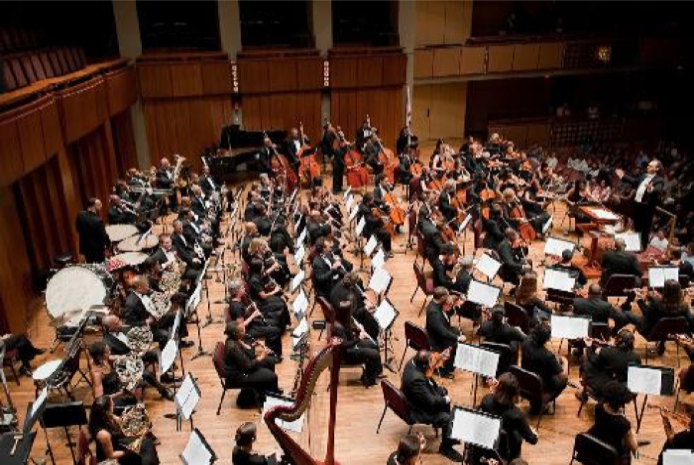 Kennedy Center Concert Hall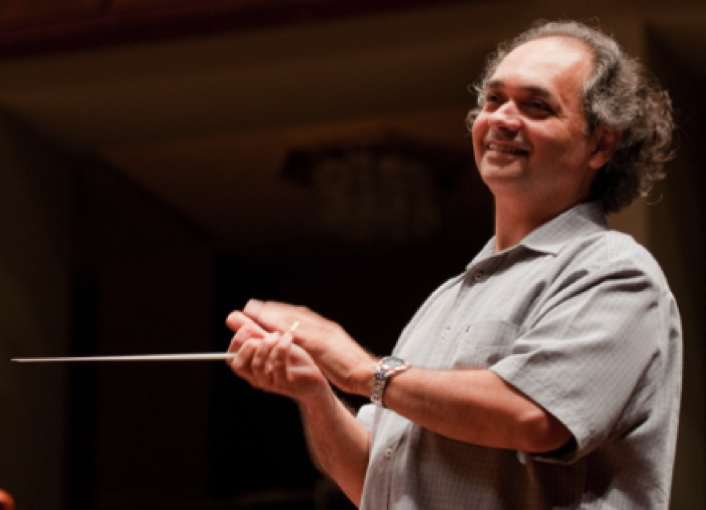 Kennedy Center Concert Hall